Tuina Massage
Tuina massage are based the energy principles of Traditional Chinese Medicine. It is practiced especially by using the fingers and the hands. Occasionallythe feet, the elbows, and even the knees can be used. According to the technique used, the operations can be applied to all the body or only one part as the skin, the muscles, the tendons, and the ligaments as well as specific points located along the meridian lines. The acupressure, the shiatsu, and the reflexology are related to Tuina.
The practitioner may brush, knead, roll/press and rub skin and muscles to open the body's defensive chi and get the energy moving smoothly in the muscles so as to treat both acute and chronic musculoskeletal conditions, as well as many non-musculoskeletal conditions. The purpose is to bring the body into balance and increase overall well-being and quality of life. It is a powerful therapeutic tool that can not only treat injuries of the joints, ligaments and muscles, but also conditions such as constipation, menstrual pain, nausea or poor circulation. Tuina massage therapy is especially useful and effective to treat children.
What can be treated with Tuina?
Neck pain, back or lumbar

Headaches

The frozen shoulder capsulitis

The epicondylitis (tennis elbow)

Carpal Tunnel Syndrome

Pain and Injuries knees or ankles

Muscle and joint pain various

Sciatica (sciatic nerve)
Can I use Tuina with acupuncture and Chinese herbs?
Tuina can be used alone or in combination with acupuncture or Chinese herbal medicine to treat many health problems. According to the patient's preferences or the treatment requirements, Tuina can be integrated with acupuncture in a single session to maximize, for example, the effectiveness of a treatment for pain, for stress and anxiety or a pediatric treatment.
Clinique d'acupuncture Sino-Santé
5225 De Maisonneuve Ouest, Suite 402, Montreal, Quebec
H4A 0A4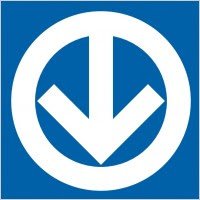 Vendôme
Facebook link