Welcome to the Clinique Sino-Santé
Clinique sino-santé is located at the intersection of De Maisonneuve and Vendôme near the Metro Vendôme station and the future hospital CUSM in the NDG area of Montreal. The clinic is just a 30 seconds walk away from the Metro Vendôme station. You can also park in the streets around the clinic. Clinique sino-santé provides health care services including acupuncture, Tuina massage, herbology, Chinese physiotherapy (cupping, therapy with thermal herbs, etc).
Our licensed acupuncturist Yu Zhao is graduate of LiaoNing Traditional Chinese Medicine University in China, he has over 20 years experience in acupuncture and Traditional Chinese Medicine in China and in Canada. With his solid medical background and his experiences, Yu Zhao can help you to achieve your health goals.
You will find information on acupuncture and traditional Chinese medecine in our Website. We are proud to offer you the best service in the field of Chinese medicine and hope to have the honor to welcome you to our clinic. For further information or making an appointment, please call (514) 638-9338.
New Service: Recover From Long Covid-19 Symptoms
Covid-19 is an infectious disease caused by SARS-CoV-2 virus since January, 2020. As patients recover from Covid-19, there are multiple issues they suffer. The symptoms of long COVID-19 vary greatly from person to person and can include (ref: One in 20 people likely to suffer from 'Long COVID', but who are they? (joinzoe.com)):
1. Chronic fatigue
2. Headaches
3. Body aches
4. Tinnitus
5. Poor memory
6. Drowsy
7. Rapid heart rate
8. Shortness of breathe
9. Reduced eye sight
10. Wheezing or reduced lung capacity
A report Acupuncture effective in COVID-19 recovery in The New Indian Express has shown that acupuncture can help people recover from these problems. Please feel free to contact us for more info.
Clinique d'acupuncture Sino-Santé
Office at Vendôme: 5225 De Maisonneuve Ouest, Suite 402, Montreal, Quebec,
H4A 0A4,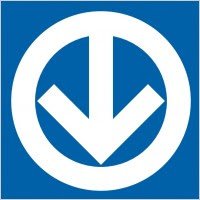 Vendôme
Facebook link